testimonials
Dennis what a great program! Your All American Nominees process is the best in the country. Let me know if you have any good players.
Coach Ed Pipes
Tennessee State Ubiversity
I want thank you and all of your staff at Recreational Debut for the success you are having in getting student athletes scholarships. As a non profit I know you love this game because it has meant a lot to you but more important you have displayed your l
Earl Jordan Head Coach Atherton High School
Flint, Mi
Dennis before your program my son Alex had only one call from coaches now he is getting several, we are excited and thank you.
Joe Rogers
Comstock Park
Recreational Debut changed my life by helping me get a full scholarship to division 1 University of North Carolina at Wilmington.
Bobby Springer
former Union High Basketball star
Dennis, I wanted to tell you thank you for the invite to your Showcase. My son Denver had a especially great time when you were the one coaching his team in the first round of games. It was a great experience to play with the caliber player's that were
Dennis not only is your program promising things, it is delivering. I coached high school basketball for 24 years and you were extremely helpful in the recruiting process. With your acknowledgement letter was the key in getting the ball rolling
Jeff Walker
Cedar Springs High School
I had no scholarship offers untill Recreational Debut helped me and I proud to say I got a full scholarship to Delta, unblievable.
Derico Sanders
Creston High
Thank you Coach Bell for the opportunity to participate in the college showcase yesterday September 9th. I learned a lot from You and Greg Kelser and I also seen some things that I need to improve on so i can take my game to the next level. I appreciate a
Nehemiah Graddick
Annapolis High in Dearborn Heights, Mi.
Thank you again for inviting me to the showcase. I really enjoyed myself and was impressed with the competition. I look forward to seeing you in Cincinnati.
Mike Wells
All American, Ohio
Recreational Debut is a program that has been needed for our kids for a long time.
Bennette Gay
former coach Creston High School
DB just wanted to say thank you for you time and efforts. The boys really enjoyed the time there and enjoyed meeting you guys. I'm excited about my boys future and look forward to seeing you again. The triplets. Thank you. Flint McCallum Cincinnati, O
Flint McCullen
Cincinnati, Ohio
When I got my scholarship to the University of Colorado of the Big 12 to play basketball it was the greatest thrill I have ever had.
Micah Bell
Wyoming Park High School, Wyoming Mi.
Dennis what a great program! Your All American Nominees process is the best in the country. Let me know if you have any good players.
Coach Ed Pipes
Tennessee State Ubiversity
D Bell - great to see you and Micah!! Great event. Keep it going man!!!
Terry Smith
Finlandia University
I would highly recommend Dennis Bell and the Recreational Debut recruiting services. His program was very instrumental in helping my son, Daniel King secure a 2014 McDonald's All American nomination. His elite recruitment services created a phenomenal h
Melisa King
Detroit, Mi
Good evening Dennis!! The Posey's have arrived safely back in Ohio. Writing to thank you so much for an awesome event. I felt everything went well and was professionally done. You did what you said you were going to do.
Collen Posey
Cleveland, Ohio
Dennis, I wanted to tell you thank you for the invite to your Showcase. My son Denver had a especially great time when you were the one coaching his team in the first round of games. It was a great experience to play with that caliber of player's.
About the Staff
All of the Recreational Debut staff have been through the recruiting process and know how to get results.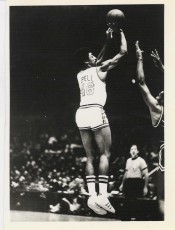 Dennis Bell
president
dbell002@sbcglobal.net
sport: Basketball
college: Drake University
professional: New York Knicks
Dennis grew up in Cincinnati, Ohio before attending Gulf Coast Jr. College in Panama City, Florida where he was a first team All American. From there he attended Drake University where he graduated and was first team All Missouri Valley. Dennis then was drafted by the NY Knicks in 1973 and was part of the Knicks organization from 1974-1976. From there he played in Europe and finished his career in the Eastern League now the CBA. Dennis went on to get his MBA from Grand Valley State University after starting Recreational Debut in 1984.
Dr. clyde Rivers
UN Ambassador International sports Advisor
sport: Basketball
college: University of Washington
professional: Professor
Prof. Clyde Rivers has an earned Ph.D. in Biblical Counseling for Ambassadorship Diplomacy through United Graduate College and Seminary.
Professor Rivers is an Ambassador of Peace for the Universal Peace Federation a NGO in special consultant status with the Economic and Social Counsel of the United Nations.
He is also the International Commissioner for Latin University of Theology that has been in operation for over a decade and has 70,000 graduates globally.
He is the Chief Chancellor of Educational Development Worldwide for the United Graduate College and Seminary International that has graduates in over 80 nations.
MISSION
The vision and mission Prof. Rivers has for the country of Burundi is to work with President Pierre Nkurunziza and the First Lady, Denise Nkurunziza to bring to the world a positive image of this great country. He would like the world to see the treasure in the people of Burundi - establishing global business opportunities and progressive educational opportunities for the advancement of the Burundians. Dr. Rivers also plans to bring humanitarian aid programs to benefit the Burundian people and to above all else glorify the name of Jesus Christ in the reconstruction of this nation.
"It has been amazing to see what was been done in Burundi in the last five-year term of H.E. Pierre Nkurunziza. He built 2,024 schools and 500 medical centers, without the help of the World Bank, showing this is truly a President that is leading Burundi on the upward road to success. After being reelected to a second term as president, H.E. Nkurunziza is working to bring unity amongst Burundians as they work to build new villages across the nation. President Nkurunziza has strong values and Christian beliefs and leads his country according to these values. It is truly a pleasure to work with a President and the First Lady that seek the Lord Jesus Christ first. Together we will be united, work hard and travail for the progress of this great country."
Ambassador at Large, H.E. Professor Clyde Rivers, PhD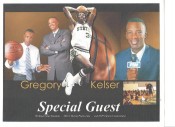 Greg "Special K" Kelser
Top Consultant
sport: Basketball
college: Michigan State University
professional: Sports Broadcaster with Fox, Big Ten Network and ESPN
Greg Kelser was an All American and Academic All American at Michigan State University. He teamed up with Earvin "Magic" Johnson to win the NCAA Basketball Championship against Larry Bird and Indiana State University. Greg went on to play 6 years in the NBA with the Detroit Pistons and Seattle Supersonics. He is now a top broadcaster with the Detroit Pistons, ESPN, Big Ten Network and MHSAA. He is in the Michigan State Hall of Fame and his jersey #32 is hanging high in Breslin Field House.
Steve Bell
Tight End
sport: Football
college: Cincinnati
Steve Bell was all state in three sports at Wyoming High School in Cincinnati, Ohio, where he lettered in basketball, football and track. Steve was inducted into the the schools hall of fame and was one of the greatest athletes in school history. Steve went on to play football at the University of Cincinnati on a full scholarship before coaching at his alma mater, Wyoming High School
Bennette Gay
Coach
sport: Basketball
college: Eastern Michigan
Bennette Gay was an outstanding basketball player at Creston high school in Grand Rapids, Mi. Bennette went on to play at Eastern Michigan before becoming one of the best coaches in the history of Grand Rapid's sports. Bennette has helped many student athletes go to Division 1,2, 3, and community colleges. His 20 years of coaching is a testament to his commitment to our youth of today.
Coach Edmund Pipes
Director of Basketball Operations
sport: Basketball
college: Oklahoma Christian
professional: College Coach
1976-77 at Oklahoma Christian 30-3 number 1 in the nation 12 wks ended the season ranked 3rd.

1977-78 at Oklahoma Christian 28-4 and ended the season 7th in the nation.

At University Colorado at Colorado Springs in 1998 had the 7th best turnaround in college basketball from 2 wins to 12 wins.

Worked as a clinician at the YES clinics (Youth Education in Sports at 5 NCAA Final Four tournaments alongside Bill Self (Kansas), Bob Knight (Indiana), John Thompson (Georgetown), Charlie Coles (Miami, Ohio), Bob Huggins (Cincinnati), Louis Orr (Seton Hall), Reggie Minton (USAir Force Academy), and the late Skip Prosser (Xavier).

Assistant coach on the U.S. Virgin Islands Sr. National Team 2005-2008. Head Coach Tevester Anderson (Jackson State).

Helped the team Qualify for the Pam Am Games in Rio de Janeiro, Brazil 2006.

Won the silver medal in Panama City, Panama and Qualified for the Tournament of Americas game in Las Vegas. This was the qualifying tournament for the Olympics in Beijing, China 2008.

My overall college record is 78-107, 22 wins shy of 100.

Director of Basketball Operation Recreational Debut a non-profit organization with Dennis Bell (NY Knicks) and Greg Kelser (Detriot Pistons).